Due to the worldwide lockdown caused by coronavirus, many people have been forced to study remotely. My daughter is one of them. In normal life, she usually sits with a tutor, and they both look at the same book or notebook. Now we no longer have this "luxury" and need to get out of the situation somehow to let tutor see what my daughter writes or reads. We tried several different options of attaching the mobile phone which she uses for video calls with tutors, including setting it up on a tripod next to her. I came to the conclusion that all these options are not very convenient; my daughter needs to see a tutor as well and also she should have the ability to quickly point the camera at herself or to other things. As a result, the following simple invention appeared: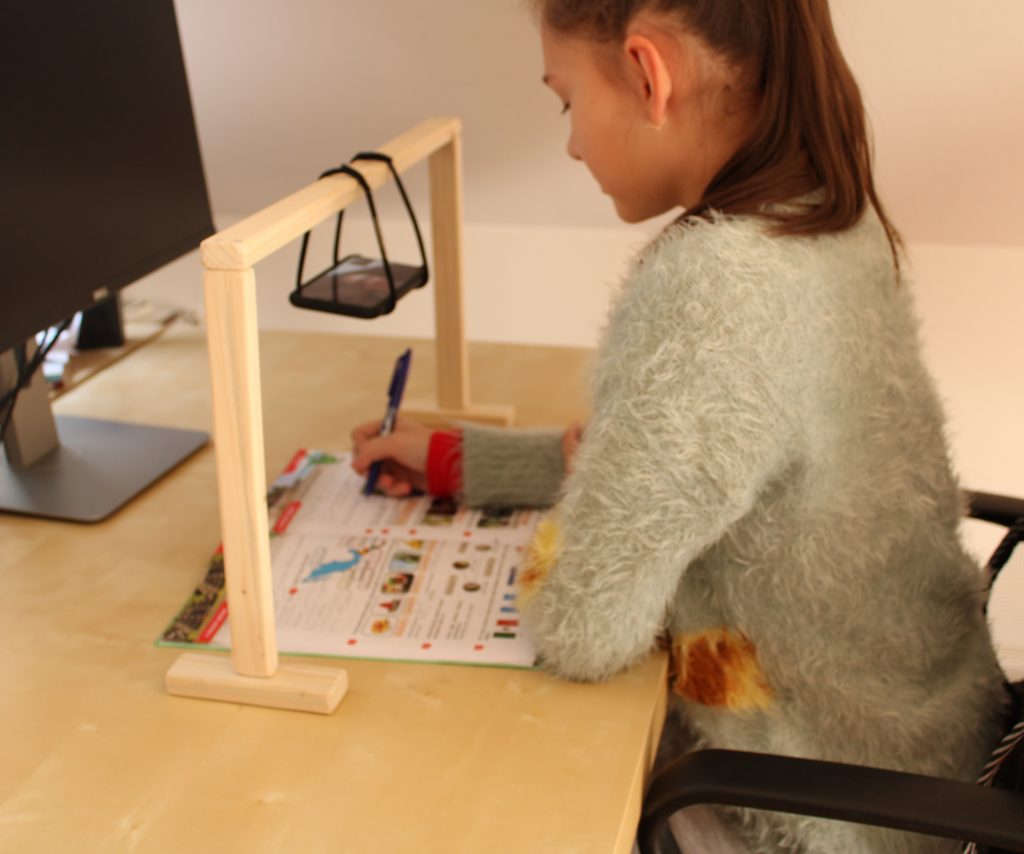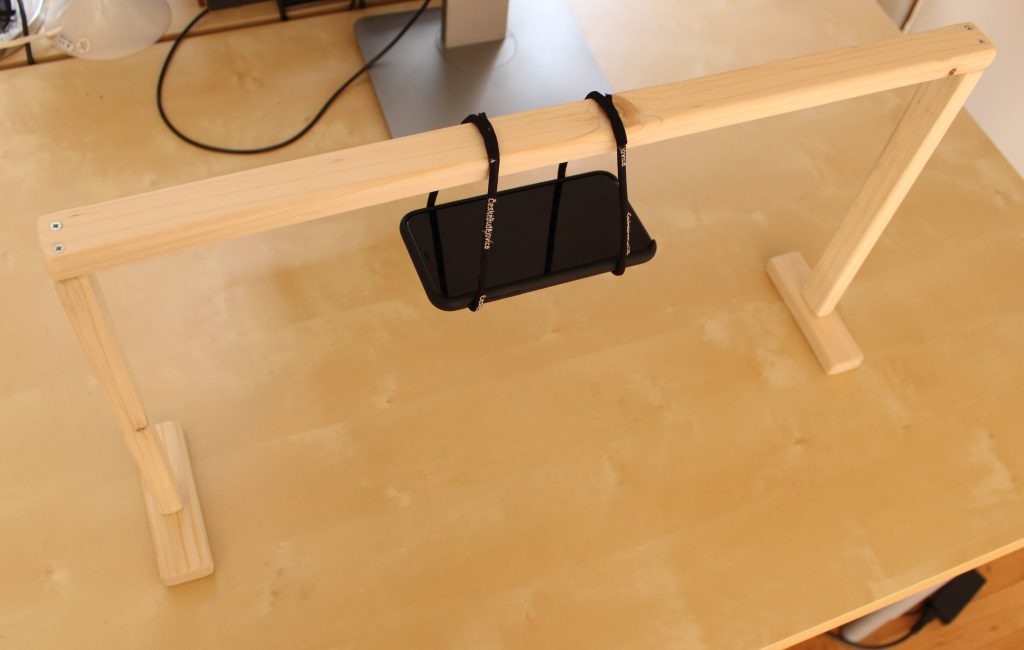 The structure is quite simple and I think it's pretty obvious how it is assembled. My daughter can now quickly adjust the camera to show what she is writing and also quickly take the camera out to show herself.
Moreover, it's still possible to see the tutor on the phone screen while it keeps capturing the book.
Here are approximate sizes in case you find it useful and want to make a similar holder with the same dimensions.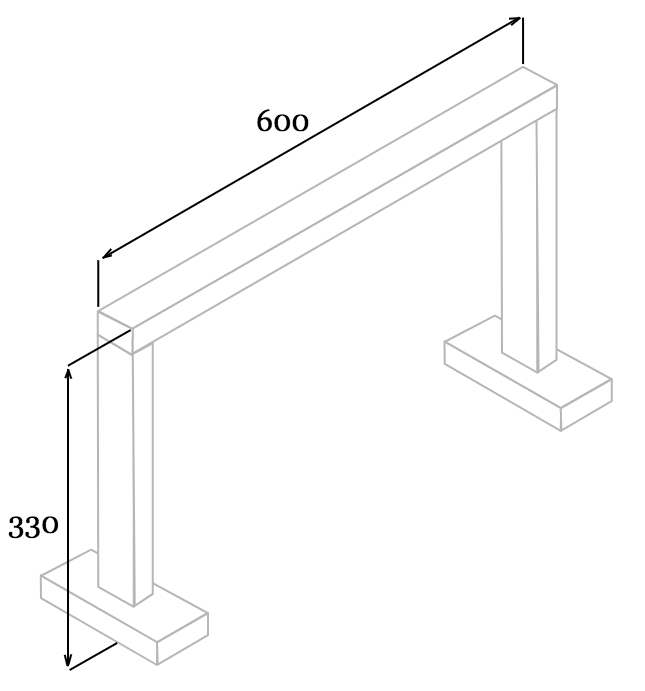 I think this holder can be helpful not only for students, but also for teachers, who make courses, capturing what they write.