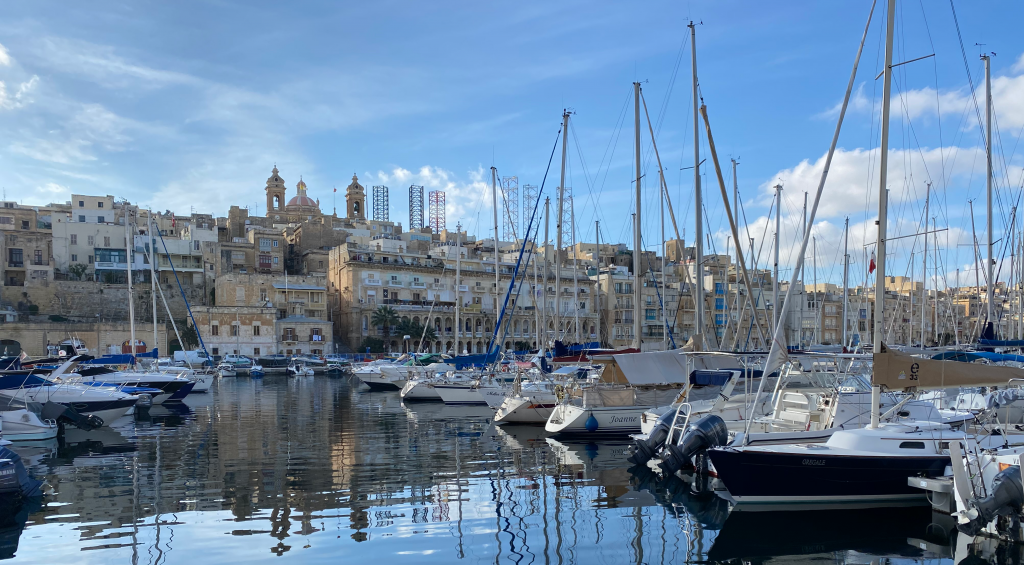 Traditionally, my family travels during the Christmas holidays. The pandemic of 2020 had a good chance to prevent it from happening, but fortunately everything worked out this time too.
There is a place in Europe where life goes on despite the current situation and which remains relatively safe. The name of this place is Malta and we were heading there.
We hadn't booked anything until we got negative results of coronavirus tests, which we received a day before the only direct flight to Malta that week. The flight itself was quite an unusual experience for 2020.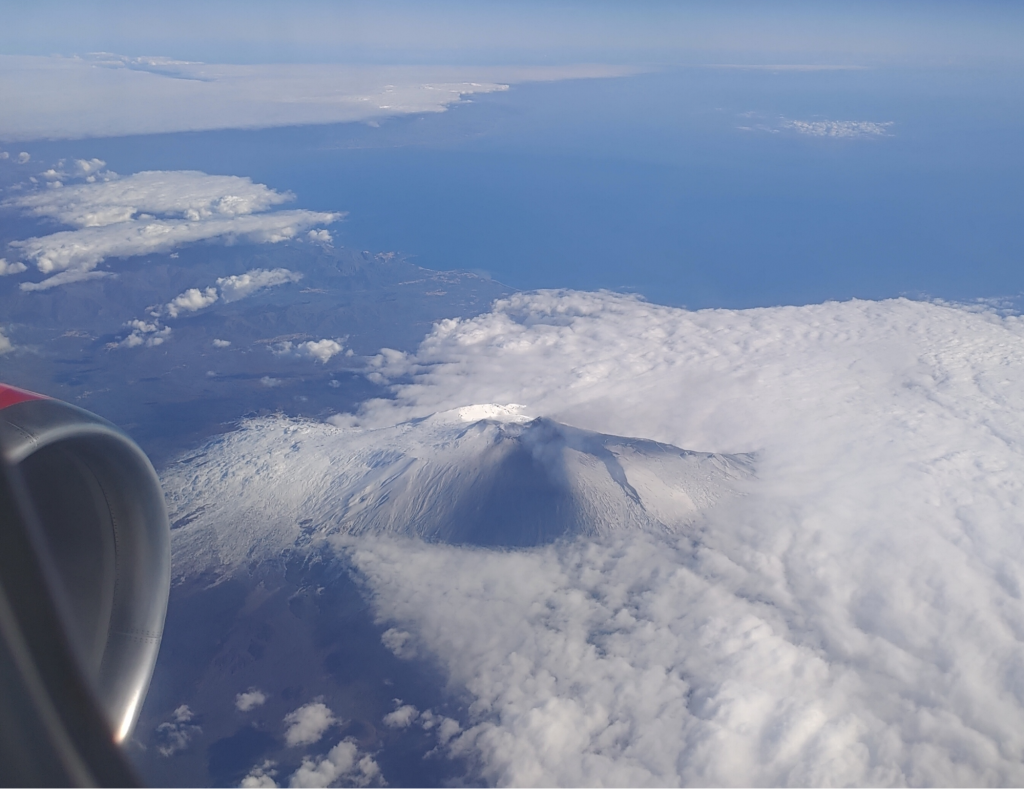 Interestingly, we flew over the Etna volcano, which began to erupt a couple of days before our departure. We managed to take a shot of it during the flight. If we had flown a day earlier, we could have seen hot lava flowing out of the crater.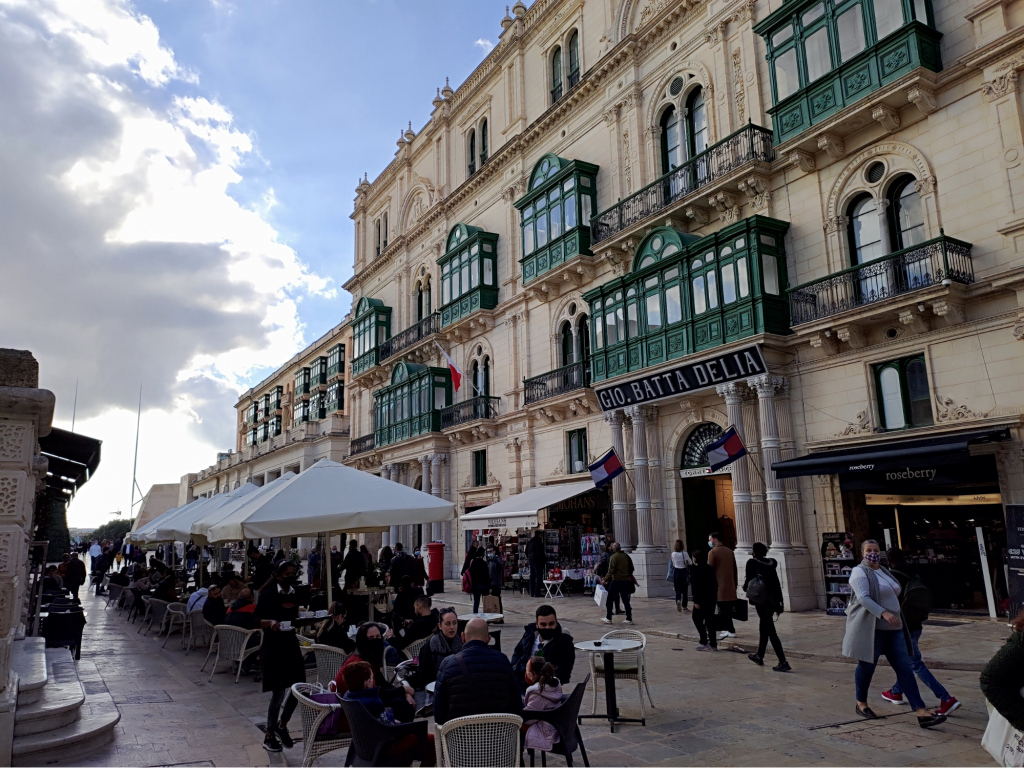 We flew into a normal world, where people can chat nicely over a cup of coffee, visit museums, buy Christmas gifts in the street shops. Only the need to wear face masks reminded us about the pandemic. A year ago, if I had been told that such simple and usual things would make me infinitely happy, I would think they're all nuts. This time being in a place where life was in full swing was the best Christmas gift.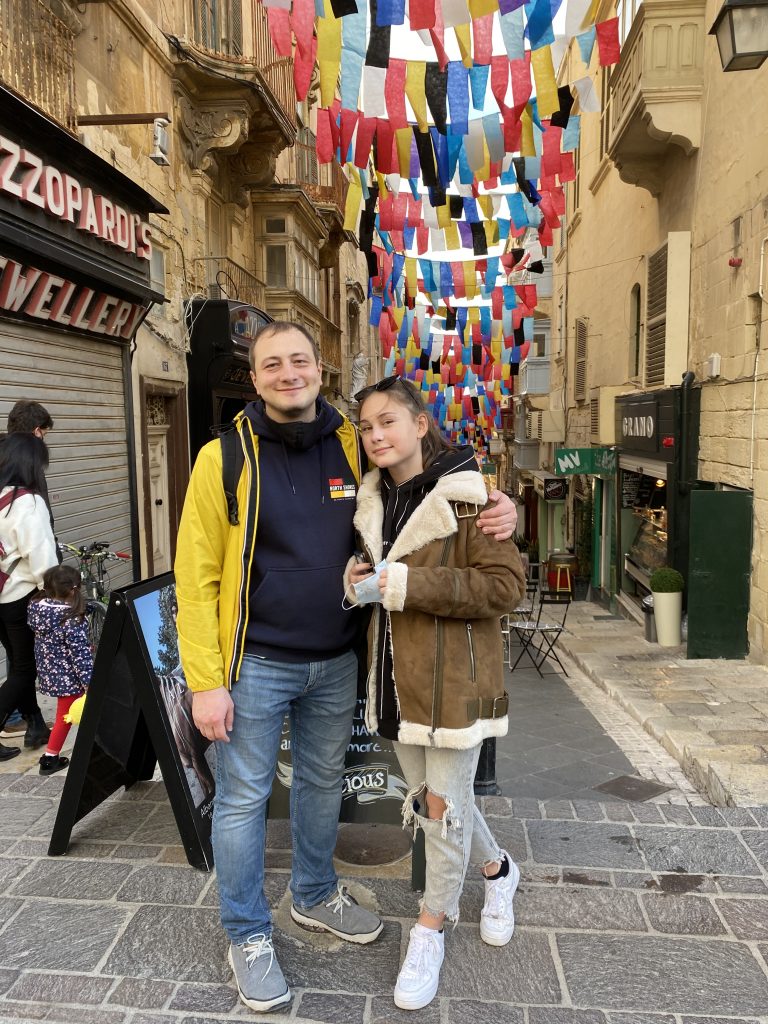 Malta is not only a museum of normal life. 🙂 It's also an open air architectural museum. Different peoples have inhabited these islands for 7000 years, leaving their mark on history. So now Malta can offer many architectural monuments to cast a glance at.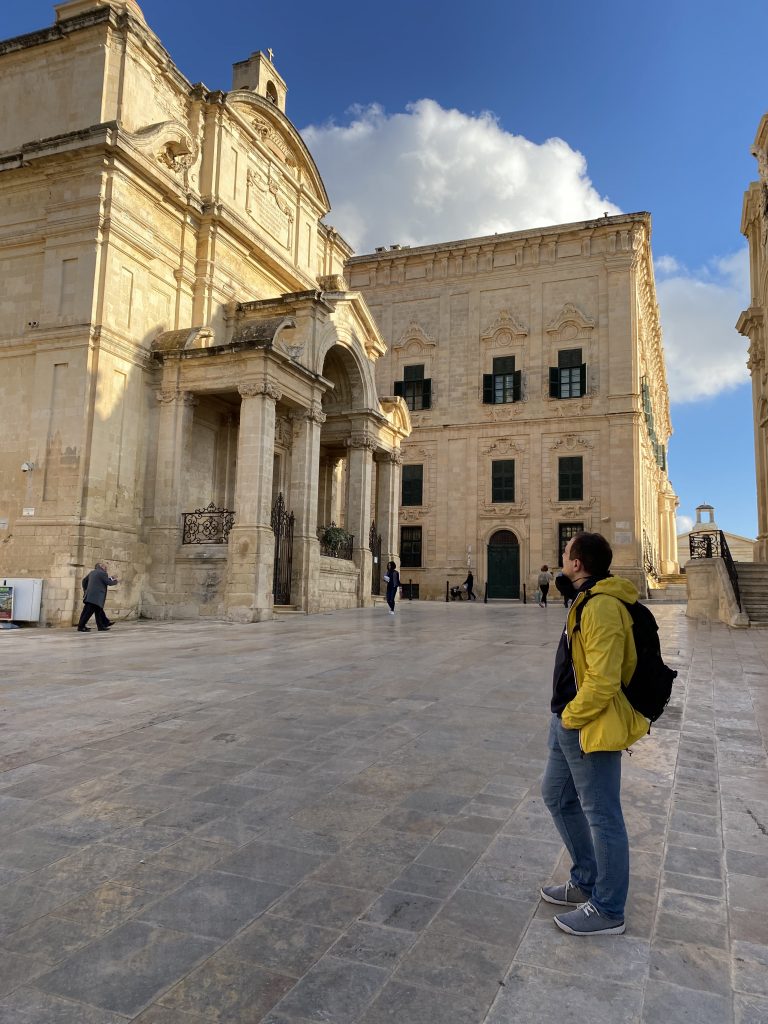 Valletta (the capital of Malta) pleases the eyes day and night: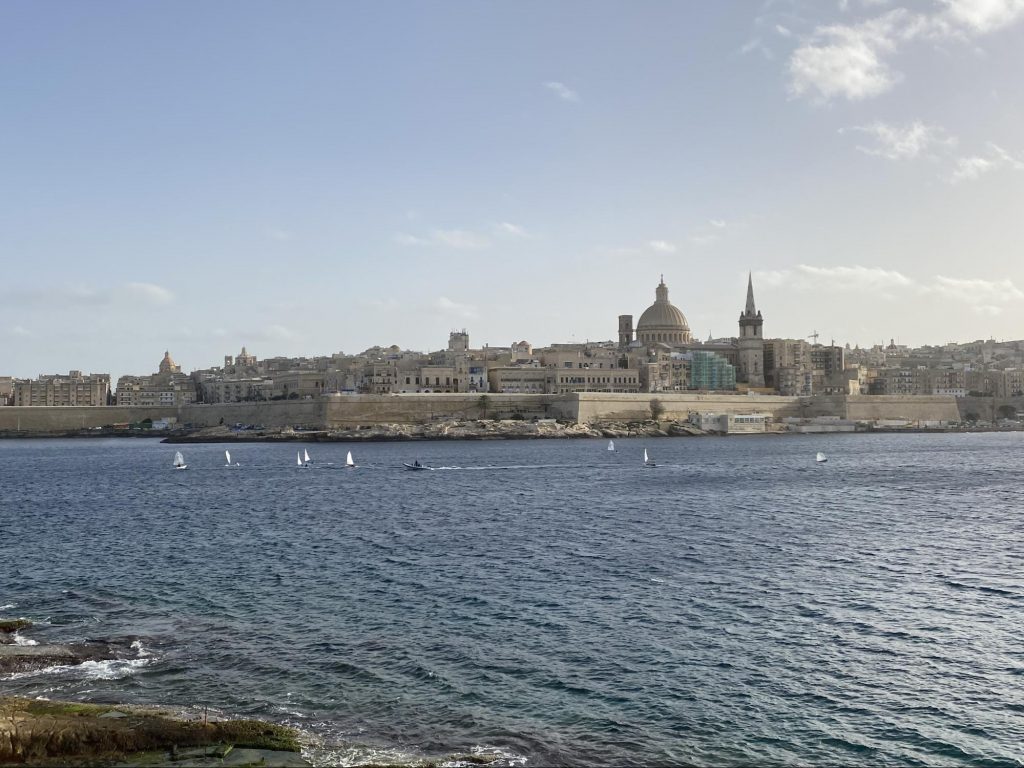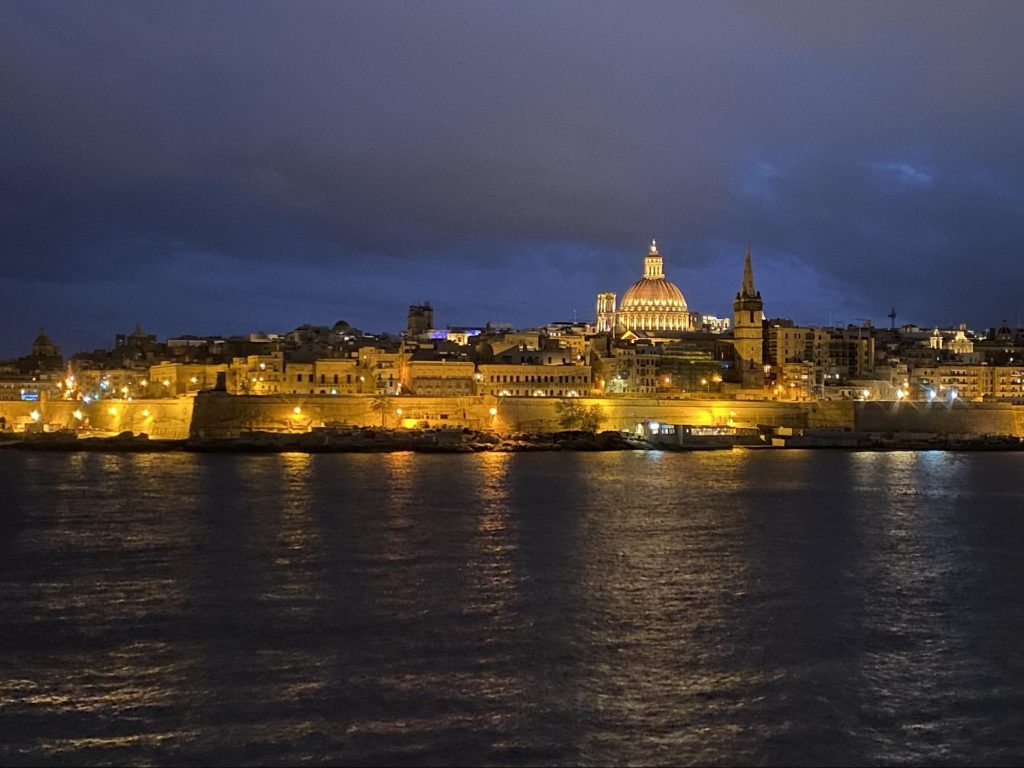 One of the characteristic features of the local architecture are wooden balconies. There were almost no wild trees on the Maltese islands and wood as a building material was very valuable here in the past. Attaching a wooden balcony to someone's house was a symbol of wealth and many home owners tried to build such balconies.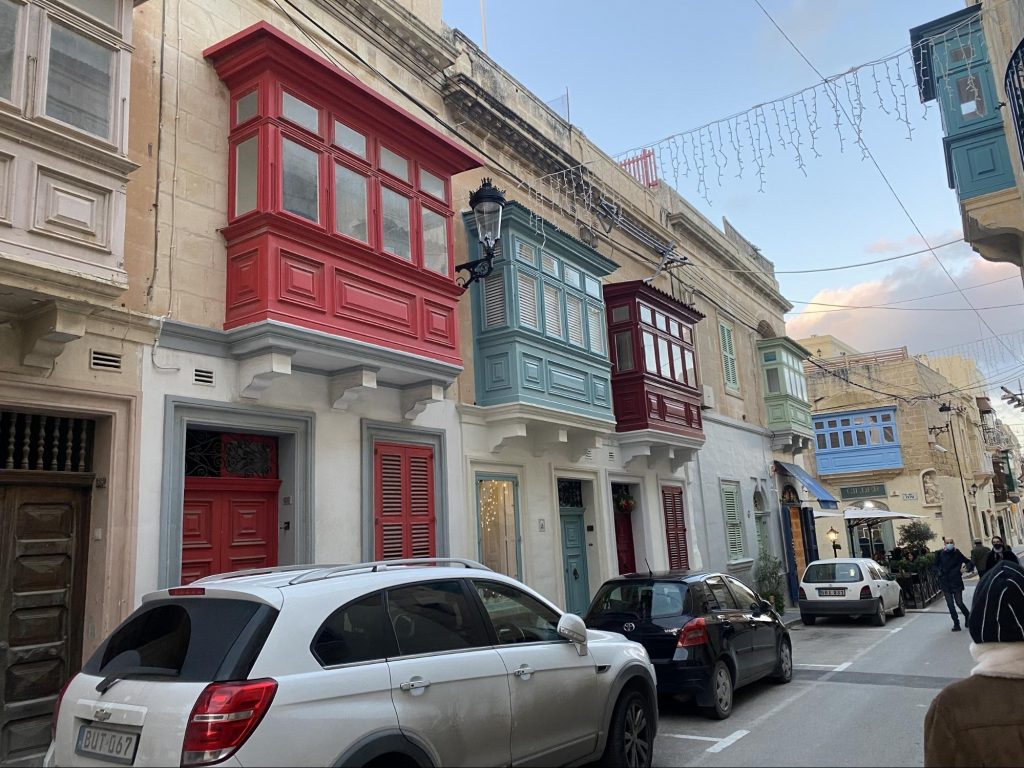 Malta belonged to Great Britain until 1964. This left its mark on the local life: British telephone booths, left-side traffic, British power plugs, and of course English as one of the official languages.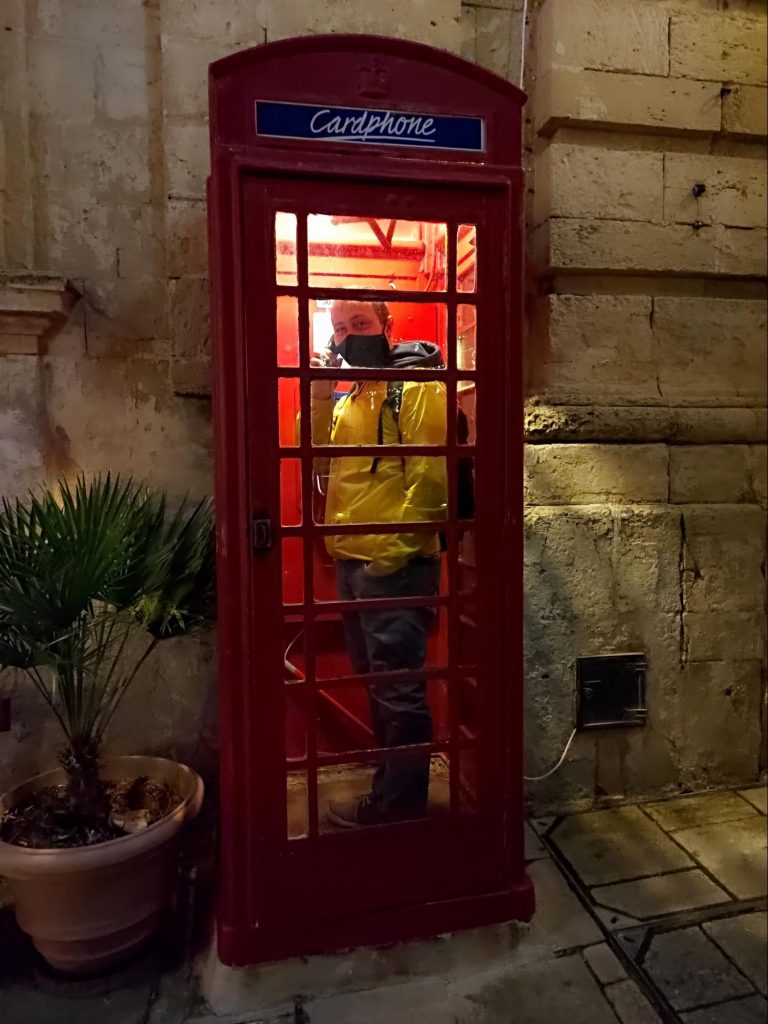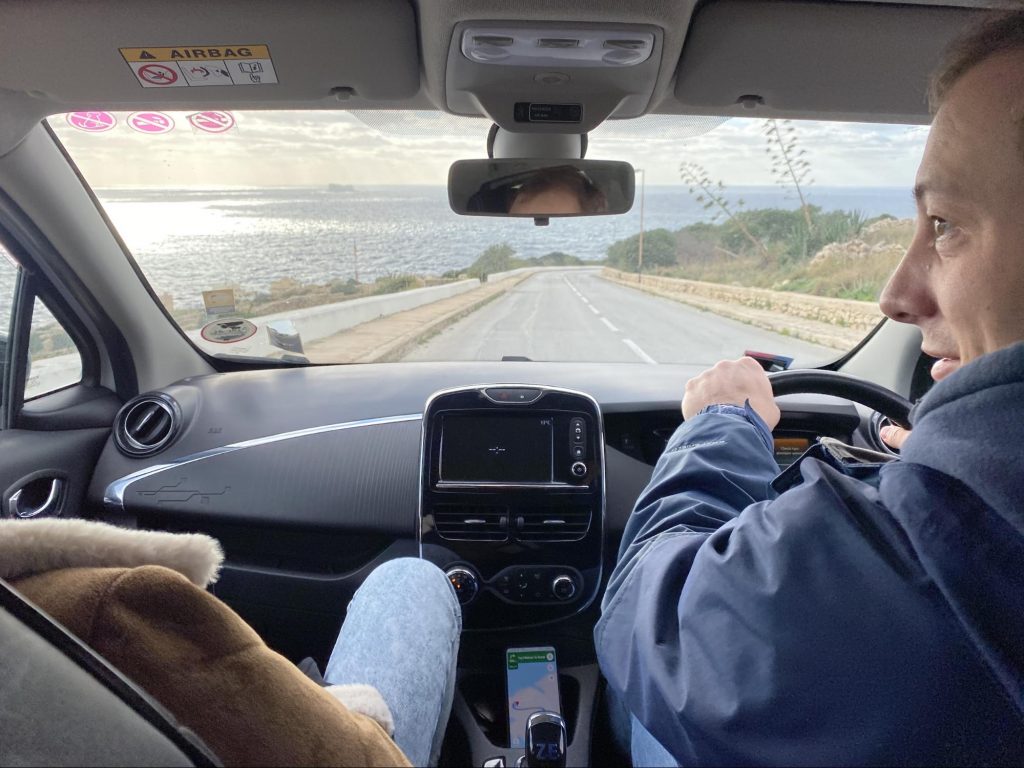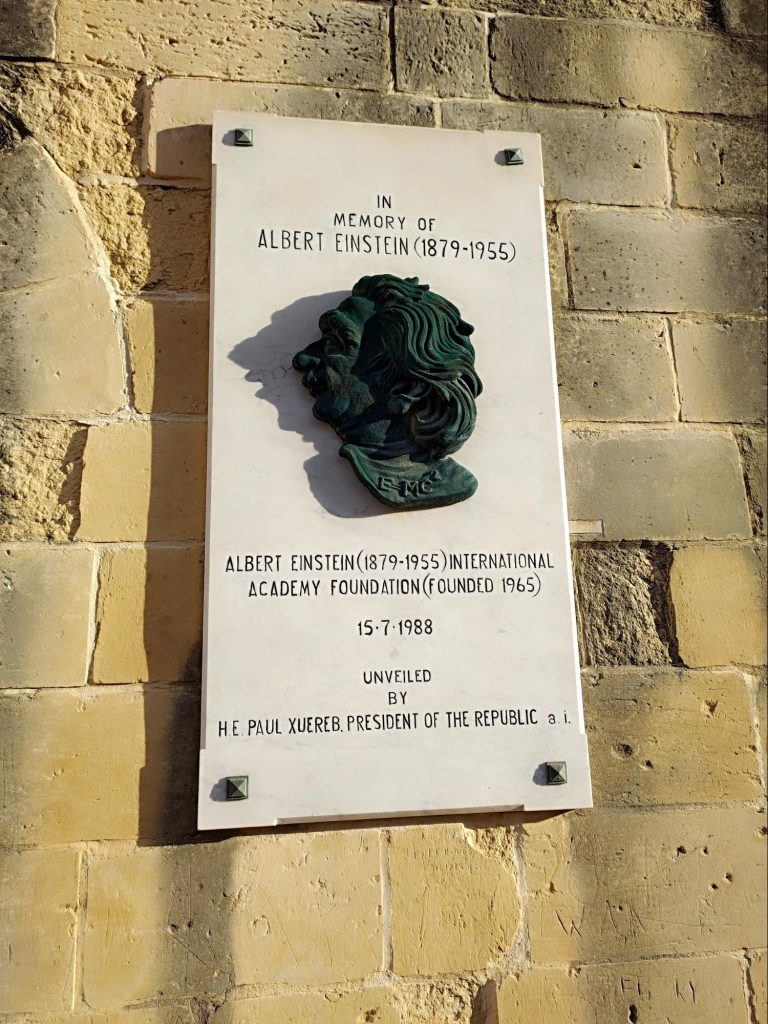 The local Maltese language which is used here along with English, is also interesting. It is actually an Arabic language, which has Latin alphabet and many words borrowed from Italian, English and other languages.
The Maltese Islands are also famous for the fact that many different movies were filmed here. For example, Walt Disney's Popeye was filmed in Malta. A whole village was built for this purpose and served as a decoration for the movie. Now there is an amusement park in the village.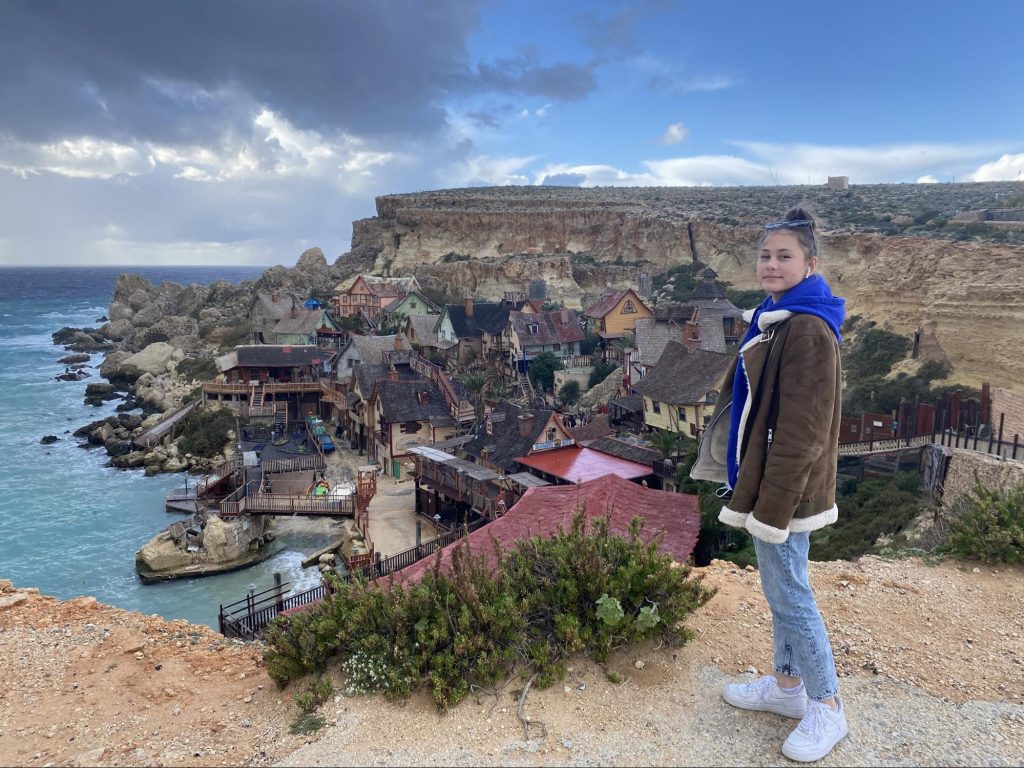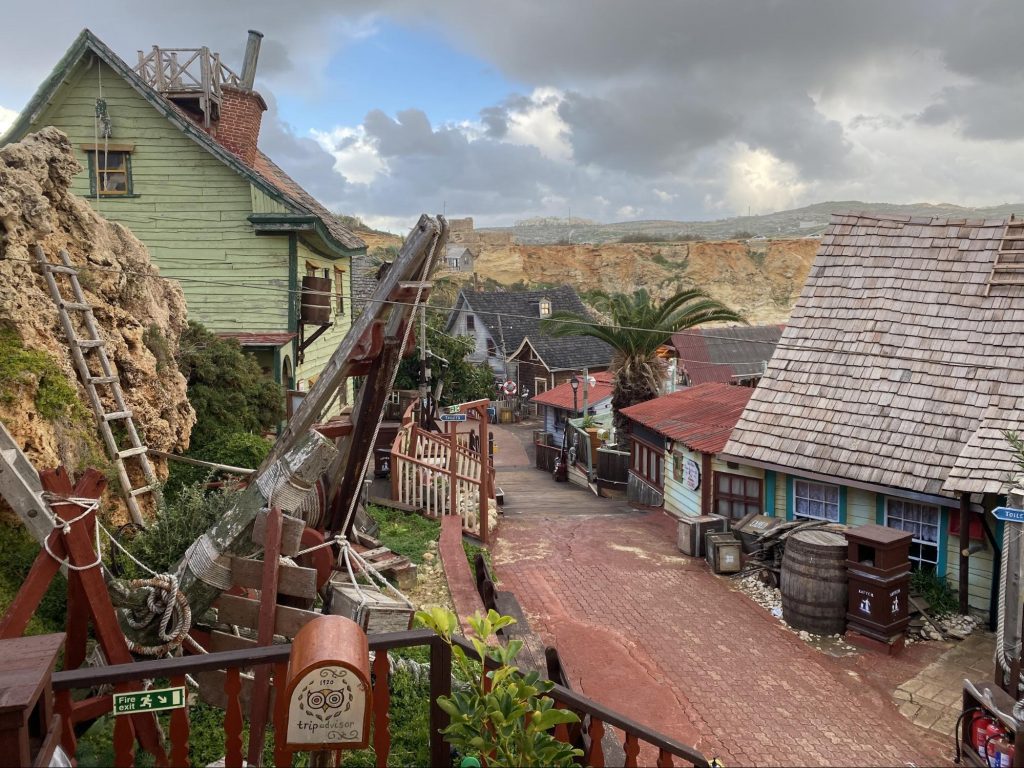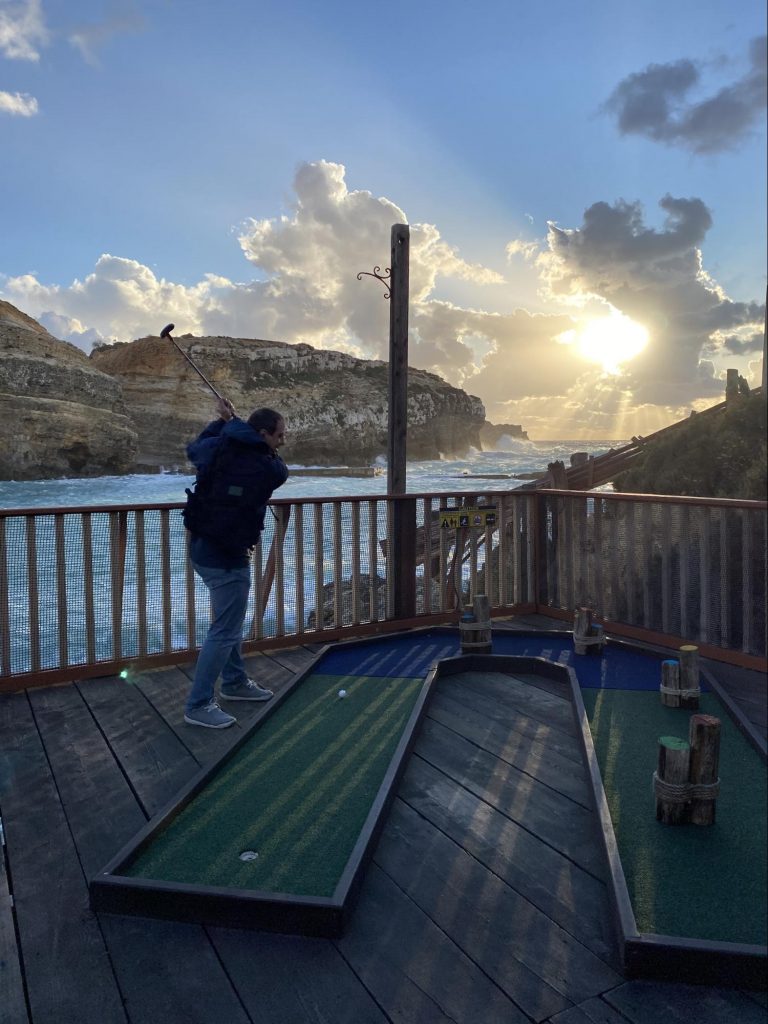 Temperatures in Malta almost never drop below 10°C. Some days the air warmed up to 20°C during our stay. Although I was born in Siberia and really love snowy winters (which I miss in the Czech Republic), I tend to love winter in Malta too.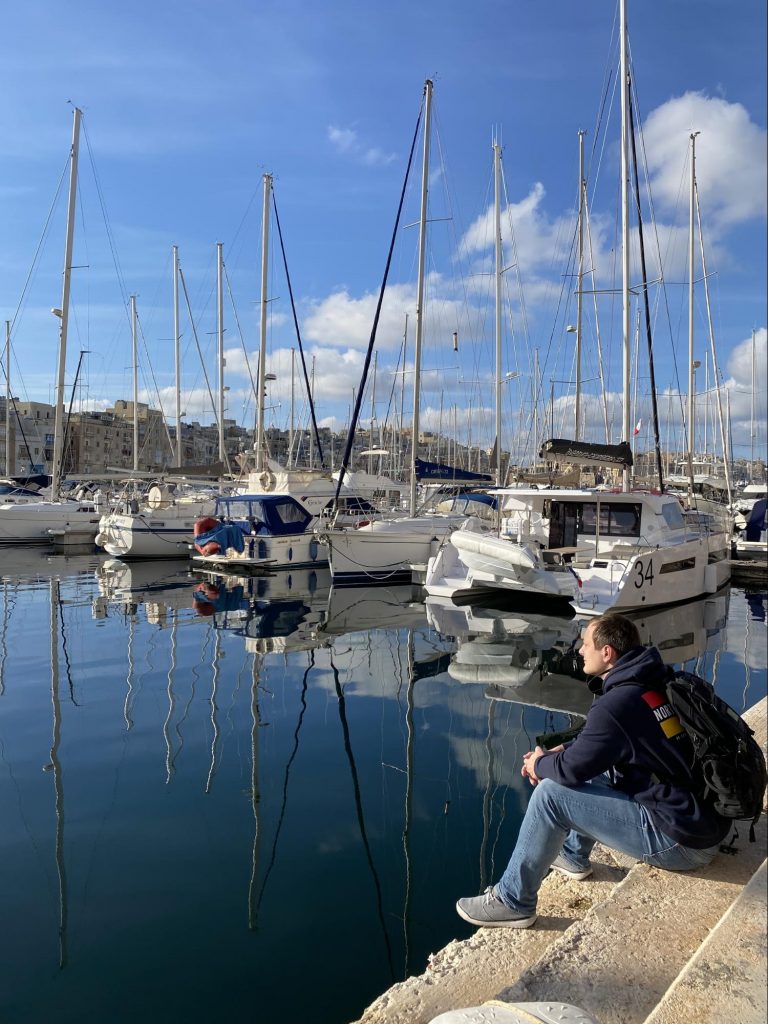 You can endlessly look at the local terrain and the rough sea.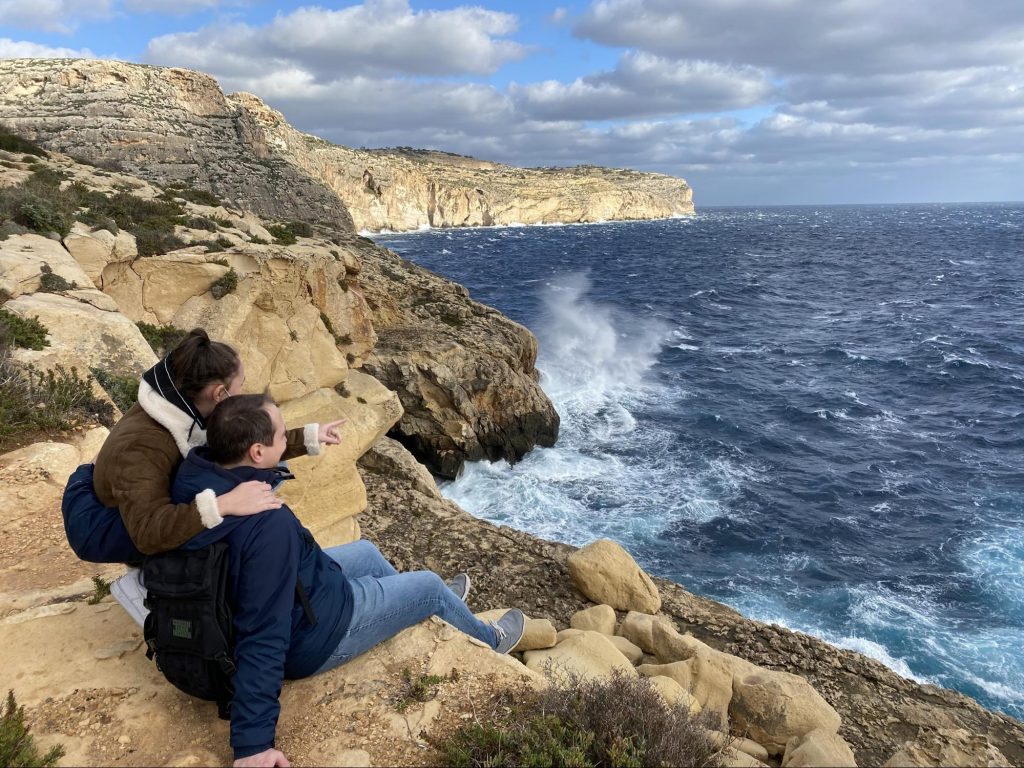 Millions of years ago, Malta was completely covered by the sea. Limestone rocks were formed under water pressure and retained many kinds of marine life of those times as fossils.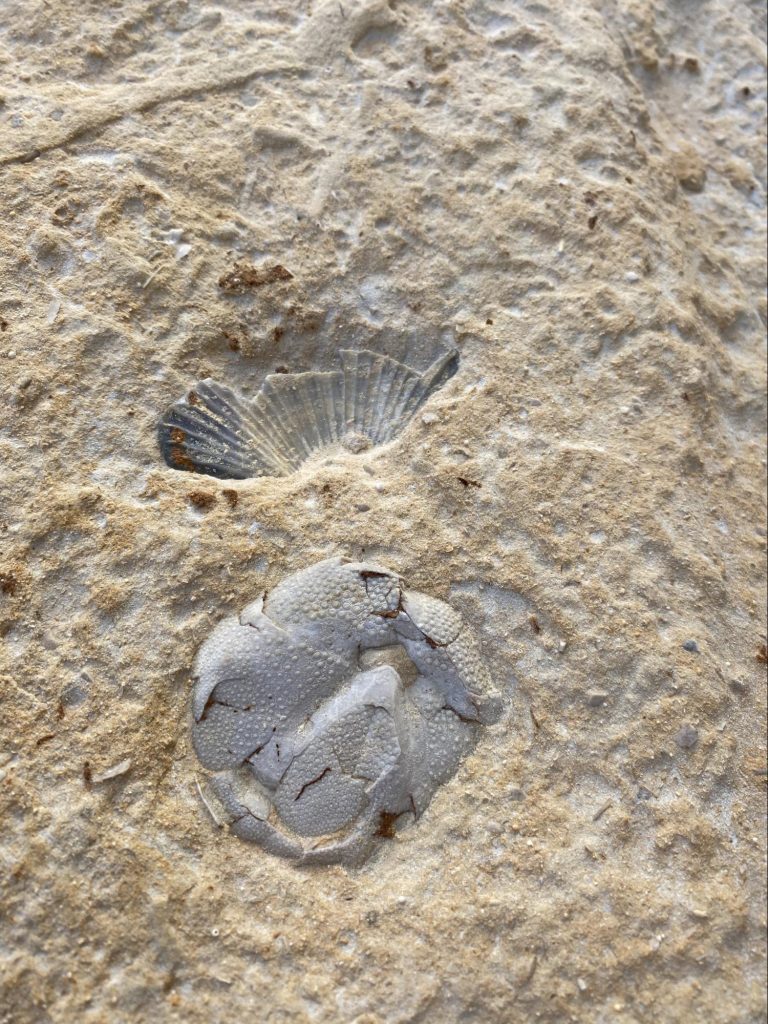 Any fairy tale eventually ends and when it was the time to return back to the already familiar world of lockdowns, we resisted the urge to stay here for one more week.
Bye Malta! We hope to return someday.